Back to School Means Vision Testing For Your Child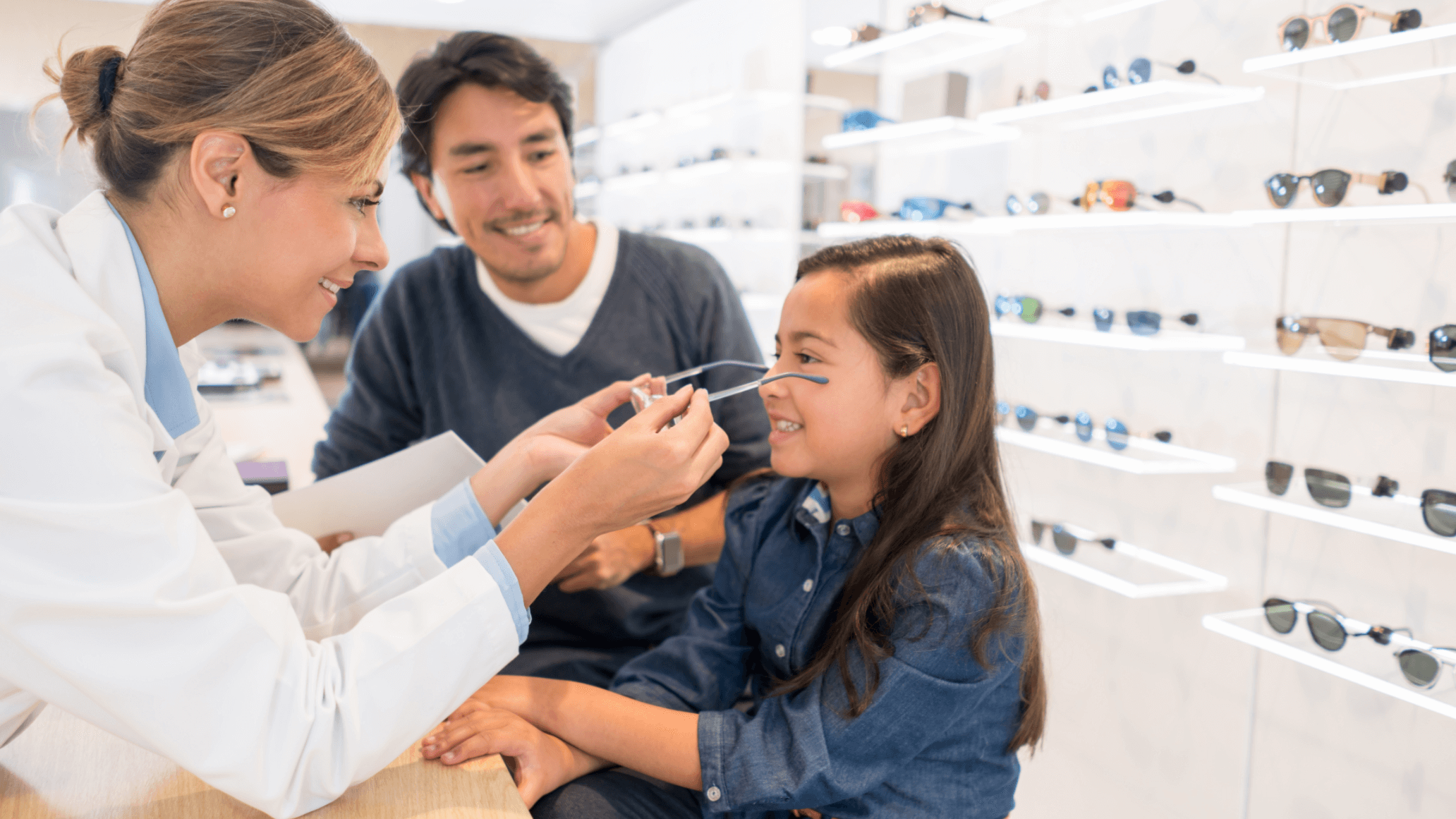 Kids learn from books, digital devices, and classroom chalkboards all day at school. So, for your children to be successful learners, you want to make sure their vision is clear, and their eyes are healthy. Back-to-school eye examinations are the best way to prevent poor performance and detect any developing conditions that could make it difficult to learn. The board-certified ophthalmologists at Rothchild Eye Institute are proud to perform these essential exams for patients as young as five years old. Schedule your family eye exams in Delray Beach, FL by calling a friendly member of our team for an appointment.
Why do kids need a vision exam?
With a new school year right around the corner, parents all over the U.S. are preparing by scheduling physicals and staying up-to-date on vaccinations. Unfortunately, many families tend to overlook their back-to-school eye exams.
Many studies have shown that vision and learning are closely related. If your child has undetected vision problems, like nearsightedness or farsightedness, they're more likely to do poorly in school. Kids who participate in after-school sports like soccer or baseball may also have problems with seeing the other children clearly – which could lead to injuries or falls.
It's recommended that all children visit an eye doctor at least once a year for an eye examination and vision testing. This is because it's normal for children's prescriptions to change from year to year. Their eyesight may be perfect during their first vision exam but blurry when the next one comes around.
What happens during a back-to-school appointment?
A back-to-school eye examination in Boca Raton, Boynton Beach, or Palm Beach County, FL differs depending on your child's age and individual needs. Your eye doctor at Rothchild Eye Institute may begin with a visual acuity test and determine if they need a prescription for glasses. A Goldmann visual field exam can test their peripheral vision and whether they're at risk for serious eye conditions. Once the exam is complete, we can discuss whether any further tests are needed.
How to improve eye health at home
There are ways for parents and children to encourage great eye health at home. Follow these simple steps in-between eye examinations:
Eat healthy meals: Some fruits and vegetables can improve your child's eye health. Look for foods rich in vitamins A and E, omega-3 fatty acids, and zinc.

Avoid eye injuries: If your child plays contact sports, like football, protective eyewear is essential. Goggles and face masks can help safeguard their eyes.

Limit screen time: Television, computer screens, and video games are fun but can lead to eye strain. Remind your child to take a break every once in a while.
Learn more about vision testing
Rothchild Eye Institute is dedicated to educating children and families about the importance of eye health. This is why we perform yearly eye examinations and vision testing in Delray Beach, FL. Whether you need a simple vision exam or think your child could benefit from glasses or other visual aids, speak with a member of our staff for your appointment. We strive to create a friendly environment so young patients and their parents can enjoy visiting the eye doctor.