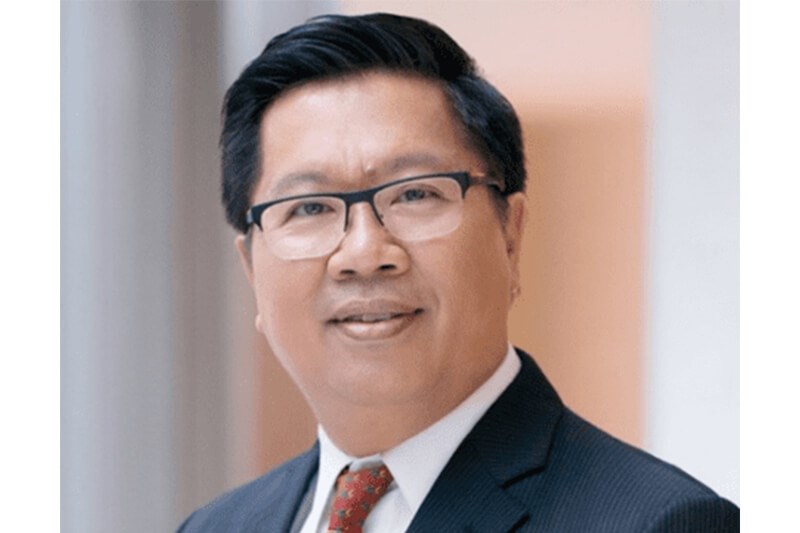 Michael Tolentino, M.D. is a board-certified ophthalmologist fellowship-trained in the treatment of all medical and surgical retinal diseases and laser surgeries. His advanced expertise includes diabetic retinopathy, macular degeneration, macular puckers, retinal tears, complex retinal detachments, and retinal degeneration, such as retinitis pigmentosa. Dr. Tolentino has a vast body of knowledge and experience in the ophthalmology field and offers comprehensive care to patients in Delray Beach, Boca Raton, Boynton Beach, and all of Palm Beach County, FL. He continues to develop new concepts in retinal care and is a pioneer in his field. His dedication to ophthalmology ensures that each patient receives the best care and a professional, personalized experience.
Dr. Tolentino attended Brown University in Providence, RI where he developed a cataract imaging system at the National Eye Institute (NEI). While in medical school at the University of Massachusetts, he worked at the Berman-Gund Lab at Harvard Medical School studying macular degeneration and retinitis pigmentosa. It was this background that led Dr. Tolentino to the laboratory of Dr. Judah Folkman at Harvard Medical School where he demonstrated the importance of vascular endothelial growth factor (VEGF) in diabetic retinopathy and macular degeneration. He was also the first to test and purify Avastin as an eye injection. This research was the basis for the well-known drugs Lucentis, Eylea, Avastin, and Macugen. While continuing to develop eye injections, Dr. Tolentino completed an ophthalmology residency at Harvard Medical School.
Professional Contributions
Following his residency training, Dr. Tolentino relocated to attend the University of Pennsylvania (UPENN) for a vitreoretinal surgical fellowship. He had a joint appointment as a member of the Cellular and Molecular Biology faculty, also at UPENN, and ran an NEI-sponsored laboratory where he invented a VEGF gene silencing molecule called Bevasiranib. Dr. Tolentino also researched the use of gene and stem cell therapy for use in retinal disease. In parallel, he refined his surgical skills as one of the leading ophthalmic trauma surgeons in Philadelphia and the primary Veterans Administration retina surgeon for the northern mid-Atlantic region. He eventually became the director of the vitreoretinal surgical fellowship at UPENN.
After helping develop anti-VEGF medications in the laboratory, Dr. Tolentino moved to central Florida to refocus his research on clinical development and founded one of the largest retinal clinical research centers in the world. He then went on to serve as the principal investigator in over 120 retinal clinical trials, helping seven retinal therapies receive FDA approval. To pursue his passion for teaching and share his expertise with others, Dr. Tolentino joined the faculty of the University of Central Florida College of Medicine in Orlando, FL as a clinical associate professor. He remains one of the foremost experts on vitreoretinal diseases and treatments throughout Florida and beyond.
Reviews
"Florida is fortunate to have this individual - I have been seeing Dr. Tolentino for about 5 years. In that time I have always had complete confidence in him. His credentials reflect the brilliance of this man, his interaction reflects a person able to effectively communicate on anyone's level."
Anonymous
Vitals
"Best eye Doctor ever! Not only an expert in this field, but very caring as well. Gave my husband the best chance for vision. Repaired other eye doctors mistakes too."
Anonymous
Healthgrades
"Dr. Tolentino is kind, caring and an excellent surgeon! The staff at his office is also superb. "
E.D.
Healthgrades
"he is such a professional and nice man to boot. he calms you down and just makes your visit so satisfying. cant wait to see him again. he is a keeper. he is currently treating my wife for retina problems and we are glad to have him as our doctor."
Anonymous
Healthgrades
"SOOOOO glad he's my eye doctor. Great person and a wonderful doctor. Really puts you at ease. "
Anonymous
Healthgrades